Our traditional roller towel holder comes with two continuously woven cotton towels. Ideal for use in the kitchen, utility, or laundry room.
£39.99
Ideally sized for sweeping crumbs and powder spills off any surface, this dustpan and brush set are held together with a magnet when not in use.
£11.99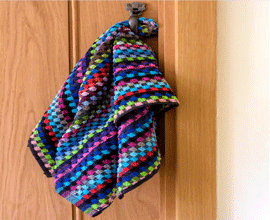 Super absorbent and woven in assorted brightly coloured threads, these pit towels are made from recycled cotton meaning that each one is unique.
£6.99