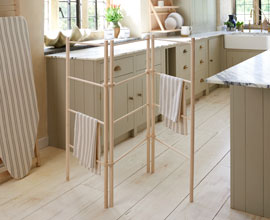 This Zig Zag clothes airer is made from beech dowels held together with an ingenious plywood hinge. Slimline and stylish, it folds away when not in use.
£49.99
With their sturdy design and solid handles, these wirework baskets are perfect for storing and transporting laundry around the home.
£29.99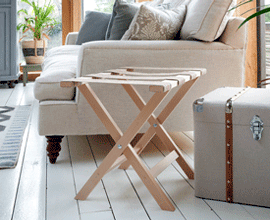 Crafted in solid beech with woven jute straps, this laundry basket stand is the ideal companion, helping you iron, fold and put away your laundry with ease.
£37.99